2019 年 1 月 14 日
Comments off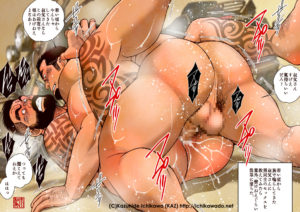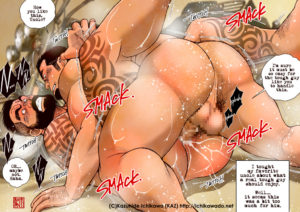 I just wanted to draw
something naughty.
Uncle and nephew having
a hot steamy session together.
…well, rather that nephew
is teaching his biker uncle about
what a real man should ENJOY though.
Enjoy????
It looks almost that uncle got KO'd totally…LOL
Bigger images are available at PATREON/PixivFanbox.
PATREON(ENGLISH)
https://www.patreon.com/posts/23950463
PixivFANBOX(JAPANESE)
https://www.pixiv.net/fanbox/creator/2269822/post/257175
ENJOY!
[PATREON & PIXIV FANBOX]

I've started PATREON.
I'm showing the backstage process of
my manga/illustration production.
Are you wondering how my manga/illustration is
created? Just come join and witness it!
For your convenience, all in English.

Here is Japanese version of PATREON,
PIXIV FANBOX.
My posts are both in Japanese and English.