2018 年 12 月 30 日
Comments off
I had a great time at
Fuyukomi (Comic Market 95)
on Saturday.
Thank you very much for
everyone dropped by.
All of the new books
delivered to the venue were
sold out. Woo-hoo!
There are still some
for mail order and online
shops.
Here is the link to
my online store.
BOOTH STORE
"THIS RUGBY CAPTAIN
JUST WANNA HAVE FUN
(Futari wa Katsuyama Shusho)"
https://booth.pm/ja/items/1151617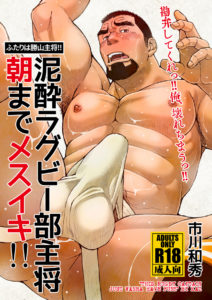 BOOTH STORE
"ROUGH TRADE: THE CASE
HE FELL FOR A TRICK
(Tobi Ochi)"
https://booth.pm/ja/items/1151621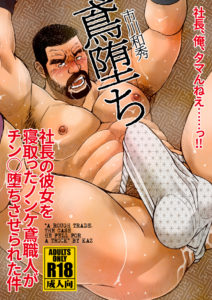 For the international mail order,
here is the link for the service.
https://www.tenso.com/en/static/lp_shop_booth
Well, the event is over.
Now almost the end of 2018.
I hope 2019 will be another
great year for everyone!
[BOOTH online store]
At my BOOTH online store,
you can purchase my manga and items.
Printed manga and digital downloadable manga are
both available.
Check them out!
To purchase printed manga, there's
the international mail-order service.
With this service, now you can buy gay
manga by the other Japanese gay manga
artists, too!
TENSO.COM