2019 年 10 月 20 日
Comments off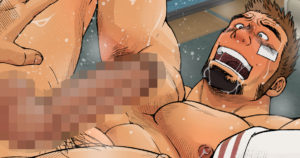 I've updated Patreon and
PixivFanbox.
Another moving doodle!
A rugby jock!
Though making an animation
takes quite long, it is fun, too.
Enjoy!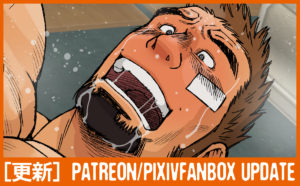 [PixivFanbox更新]
動くイラストもういっちょ
またまたちょっと動く
イラスト作りましたー。
https://pixiv.net/fanbox/creator/2269822/post/614441
[PATREON UPDATE]
ANOTHER "MOVING" DOODLE,
A ROUGH TOUGH JOCK.
Enjoy the animation!!
https://patreon.com/posts/30898158
[PATREON & PIXIV FANBOX]

I've started PATREON.
I'm showing the backstage process of
my manga/illustration production.
Are you wondering how my manga/illustration is
created? Just come join and witness it!
For your convenience, all in English.

Here is Japanese version of PATREON,
PIXIV FANBOX.
My posts are both in Japanese and English.