PixivFanbox and Patreon Update and MORE!!!
I've updated PixivFanbox (Japanese) and
Patreon (English).
This time, weekly update of
another page from 8 pages gay manga as
Weekly Naughty on both sites.
PixivFanboxとPatreonを更新しました~。宜しくお願いしますー(*´∀`*) Updating PixivFanbox and Patreon.

PixivFanbox更新「漫画「春スノボ」(5/8)」https://t.co/85YfeDr7Lb

PATREON update "MANGA, SNOWBOARDING IN SPRING (5/8)"https://t.co/JHWIcaaizm pic.twitter.com/9zbxMylp9W

— 市川和秀 KAZ (@ichikawado) December 2, 2018
Here are some doodles I posted on Twitter.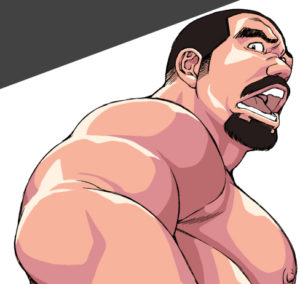 (Above) I tried "Anime" paint style.
You can see the final verso of this image
in my PixivFanbox and Patreon
as Monthly Naughty.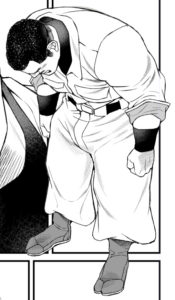 (Above) W.I.P.
I LOVE THAT BULGE!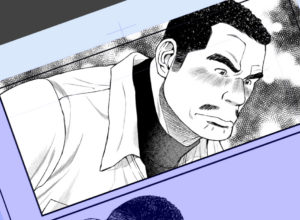 (Above) W.I.P.
I'm trying to draw a chracter
with somehow 70s-ish feeling.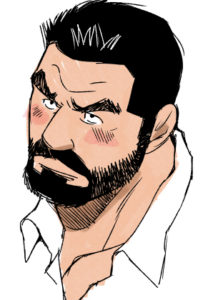 (Above) Another doodle.
I'm trying to figure out
the face of a popular type.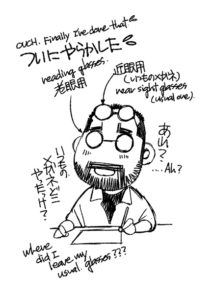 (Above) Yeah, this is me.
What I did yesterday.
[BOOTH online store]
At my BOOTH online store,
you can purchase my manga and items.
Printed manga and digital downloadable manga are
both available.
Check them out!
To purchase printed manga, there's
the international mail-order service.
With this service, now you can buy gay
manga by the other Japanese gay manga
artists, too!
TENSO.COM